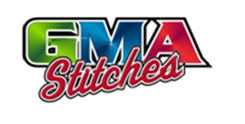 Catalogs
Check out a few of the many catalogs that we have to offer!
We are the authorized dealer for many different companies and brands around the country!
Below you can find just a sample of the many catalogs and large selection we have in store!
Please contact us via the Contact Us tab at the top of the page or give us a call at (956) 725-8243.
Quality:
We offer the best quality available with the largest selection possible! We pride ourselves on using the best material that will live past many washes compared to other. We offer material from well known company's such as Nike, Adidas, and other!
Turnaround:
Want your items fast? Need to meet a deadline? We offer a large selection to choose from and provide them quickly with a fast turnaround!
Price:
We offer the best prices in town! Give us a call or stop by our location to see why GMA Stitches is the best option for you!
.